IOCFeed officially released
Dear Looquers,
We are glad to announce that we have officially published IOCFeed in
RootedCON
X edition.
IOCFeed
is the new OSINT (Open Source INtelligence) resource available to security community that provides dual stack information about threats in Internet.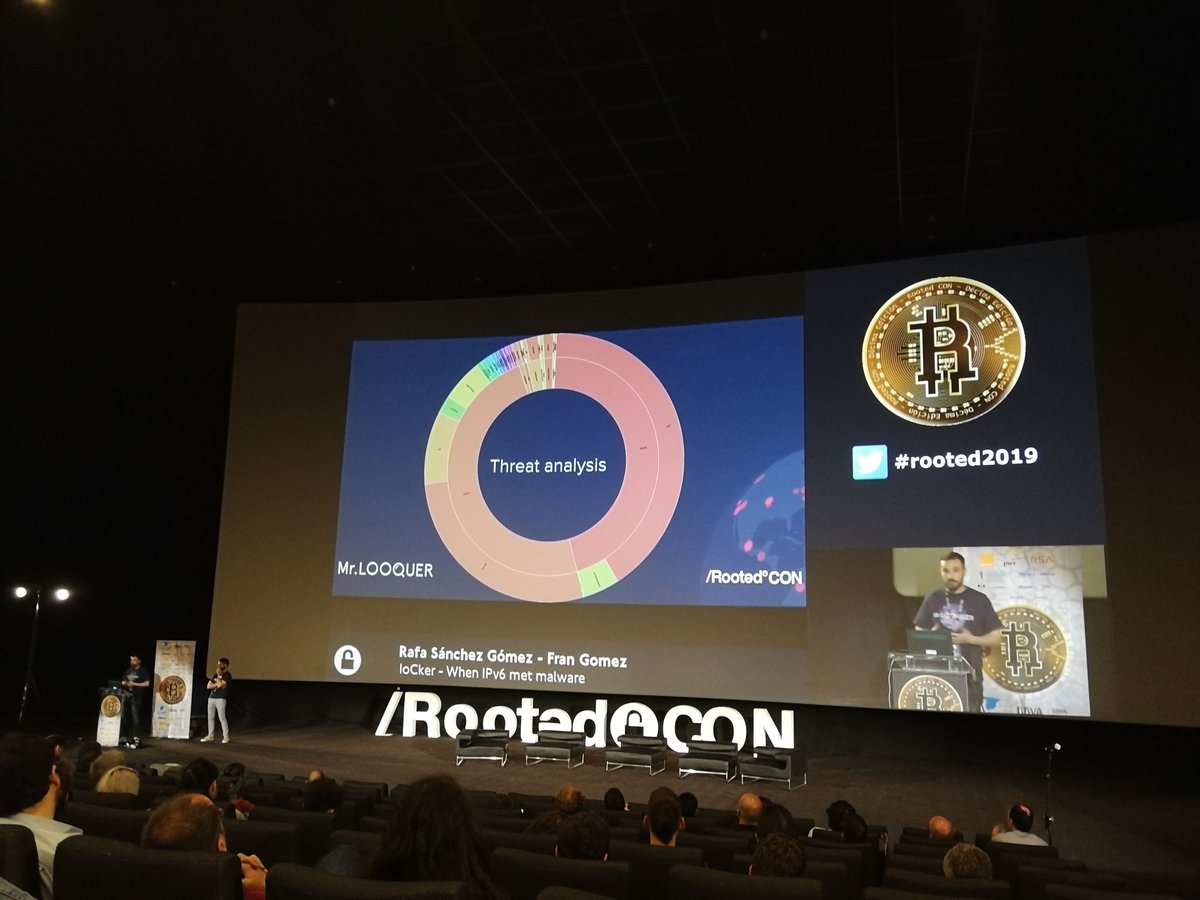 This data source can help analysts to do threat analysis. The main goal of this feed is to help security analysts with valuable insight that allows finding interesting connections between IOCs that can be extended to IPv4. Looking at IPv6 information like the prefix analysts can find relationships between threats and determine if a prefix can be considered as malicious, looking at ASN analysts can find statistics of malicious agents present in Internet providers, and other use cases that we will publish in this blog in the following weeks. You are invited to use this feed and give us feedback.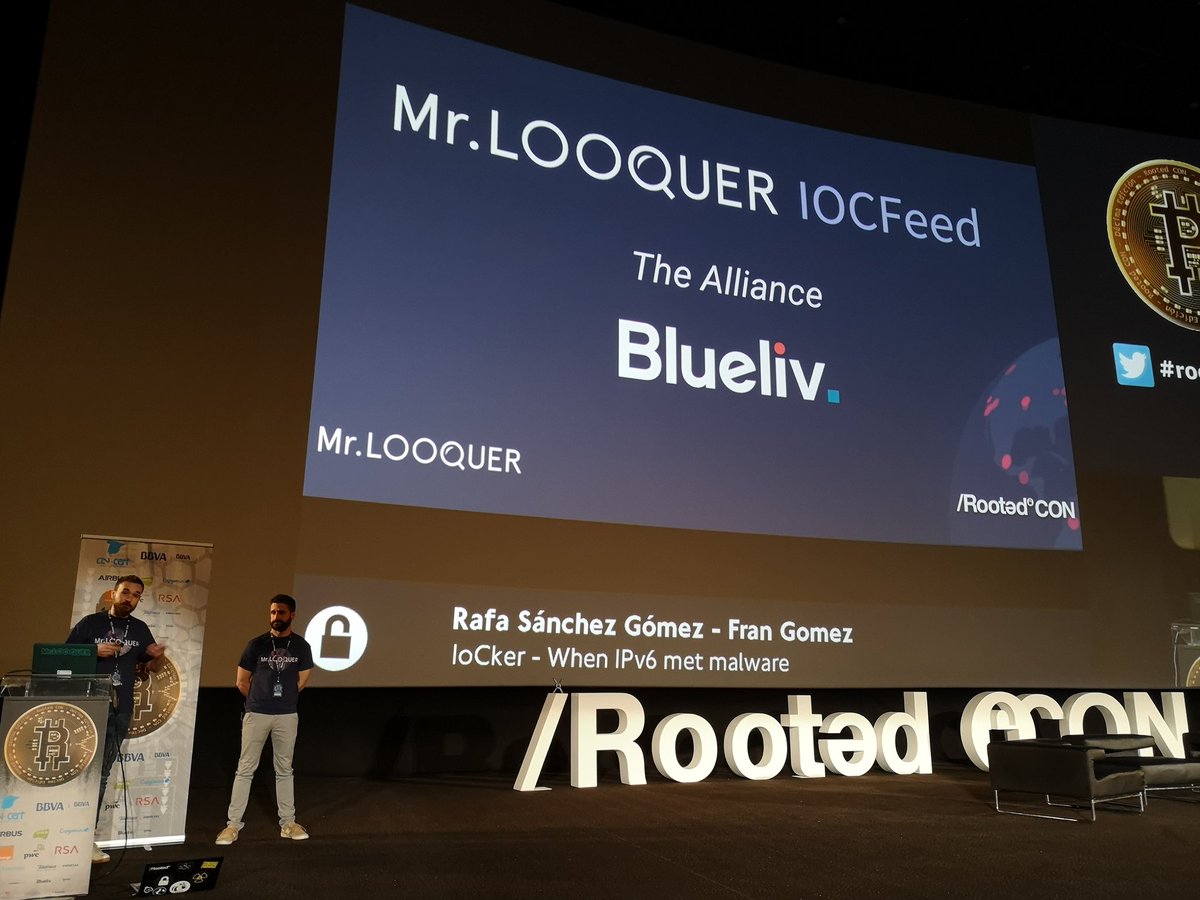 Also, if you are a researcher, a university or a company, and you are interested in complement your data sources with dual stack information please contact us and join the alliance!
Enjoy!
Follow us
@mrlooquer